EAUN22
När:
19/03/2022 – 21/03/2022
heldag
2022-03-19T00:00:00+01:00
2022-03-22T00:00:00+01:00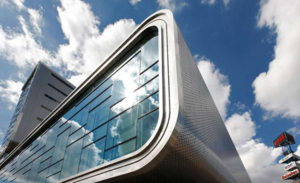 EAUN22
The 22nd edition of the renowned annual International EAUN Meeting, EAUN22, will come to Amsterdam. From 19-21 March 2022, the Amsterdam RAI Exhibition and Convention Centre will host Europe's largest annual event showcasing the latest and the most relevant science and practice in the urological nursing field. This international platform gathers hundreds of delegates and exhibitors from over 30 countries.
The abstract submission for EAUN22 is already open! The EAUN invites urology nurses and other professionals to submit an abstract on a topic relevant to urology, continence, oncology, nursing, or a related field. Submitting an abstract will help you publish your research and, if accepted, reach the largest audience possible at EAUN22 in Amsterdam. We hope to receive your top-quality research! More information >>